About Demtec
---
Efficient and effective service that meets your needs
Every business generates waste. Our goal is primarily to deliver an efficient and effective service that meets your needs. We help you manage your waste better and at the same time help the environment by turning it into a resource.
Our extensive portfolio of cost effective services, plus assistance from our international partners delivers environmental peace of mind for our customers and contributes to your sustainability performance.
The first stage in any recycling project is to identify the most environmentally friendly, cost effective process to obtain an end result of a product that can be reused many times.
Demtec through its research and experience will provide the best equipment and personnel to meet that requirement.
Keeping up with legislation
We offer our customers practical advice and guidance on legislation through a combination of updates and literature.
National coverage
Our proposed depots are strategically located to guarantee fast response times to all the major industrial areas.
In-house QHSE
Our in-house QHSE (Quality, Health, Safety and Environment) team ensure that our customers safety is at the heart of everything we do.
Strong and wide experience
Our recycling and waste management services are efficient, cost effective and backed by years of technical and environmental experience.
Our Process
Step by step
Determine the method and equipment required to recycle the waste.
Determine if the environmental impact is lower recycling than sending to landfill.
Determine if the cost of recycling can be made less than sending to landfill.
Can transport costs be reduced by recycling onsite or close to waste location.
Prior to recycling identify and agree terms with the end users of recycled material.

Advantages of recycling
Recycling any waste into a useable material is the goal and responsibility of all companies sustainability plans and of people worldwide.
Close to site or onsite recycling reduces transport environment impacts and reduces risk of heavy vehicle, long distance transport.
Turning waste concrete and construction debris into usable aggregate or new uses can be more cost effective than dumping to landfill.
Often natural alternatives to recycled general use aggregate have environmental impacts in there production and often transported over long distances.
Equipment
Types of equipment Demtec uses and is available within 35 days
Excavator rotary crushers
Ideal for mobile applications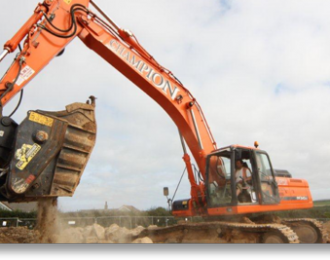 Excavator hydraulic jaws
Ideal for large slabs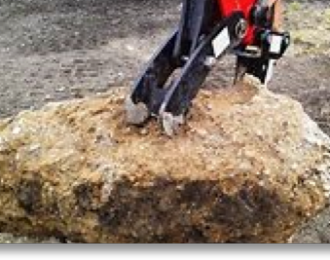 Fixed base crushers
Conveyor Fed fixed Crushers
Waste water evaporators
Intelligent waste water disposal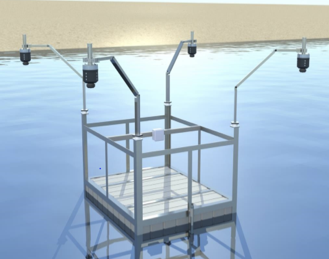 Waste food composters
Turn waste food into organic fertiliser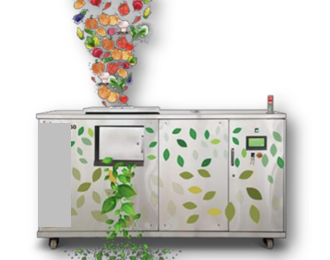 What we achieve
Aggregate
The most useable product from recycled construction waste. By project permitted for use as general sub structure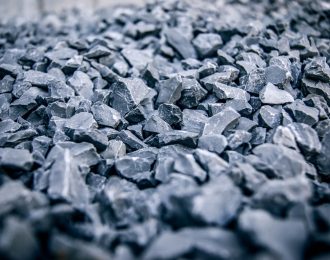 Caged rock
Used for trenching operations for wall support and flood damage prevention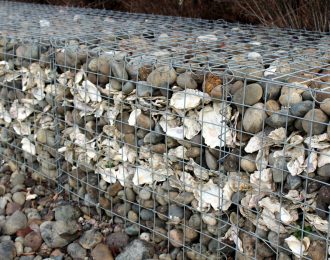 Decorative items
Mixed with new cement and reshaped with recycled material new items can be created